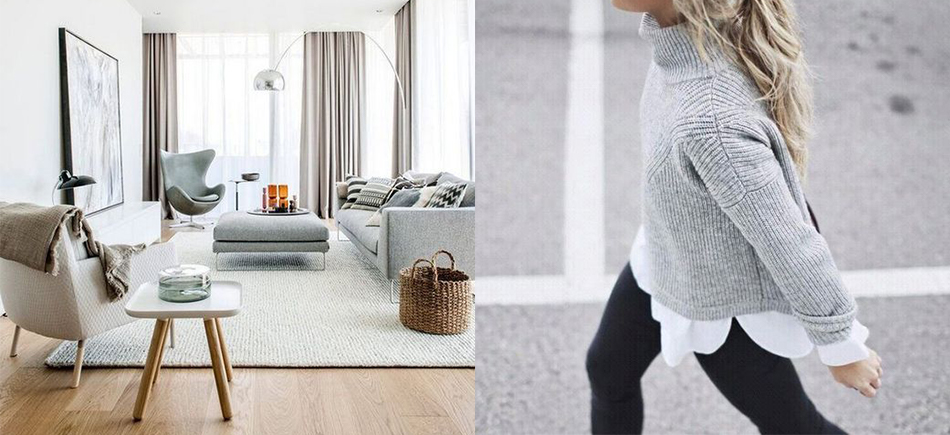 Scandinavian Style
Simplicity, practicality and beautiful minimalism
Scandinavian style is not easily characterized. It is a style which derived from typical Nordic households. Scandinavians themselves incorporate so-called hygge into their homes, which is a Danish and Finnish expression to describe a comfy lifestyle. The concept of lykke takes hygge even further – it is about finding the good that exists around us. It is just about starting to look properly and find pleasure in the smallest things.
More often than not Scandinavian style can be characterized as a tendency to use clean lines and minimalistic shapes which go hand in hand with practicality without being forced to sacrificing the aspect of beauty.
The Scandinavians prefer airy interiors which can be achieved by using simple furniture with legs while using light fabrics. What makes Nordic style attractive is the absence of clutter and mess. The biggest emphasis is put on the quality of materials. The Northerners do not enjoy imitations, therefore you will not usually find faux wood surfaces but solid light wood, marble, ceramics, metal and glass. It is a style which can fill the place with lightness and airiness during the summer months and warm cozy atmosphere in the winter months.
The inhabitants of the cold North are very proud of their famous designers. It is no coincidence that a lot of iconic pieces were designed in Scandinavia. You ought to remember names such as Kaare Klint, who created the very famous Safari chair and influenced a lot of his followers and latter designers. Poul Henningsen still mesmerizes the world with the design of the PH Artichoke lamp. Arne Jacobsen's list includes a lot of classic designs, of which perhaps the most popular is The Egg Chair which might be spotted in many authentic interiors of today's Scandinavians.
The Nordic style is one of the most popular nowadays perhaps for its timelessness. Today's top interiors boast with designs which were created sixty years ago.
Do our quiz and discover your style!
Where can I find this style?
Try shopping at: Scandium, Nordic Day, Stockist, BoConcept.
You can find more Scandinavian inspiration on our Pinterest page.
Would you like to cooperate with us? Contact us on Facebook, telephone +420 733 546 097, or e-mail: office(at)architects(dot)cz.