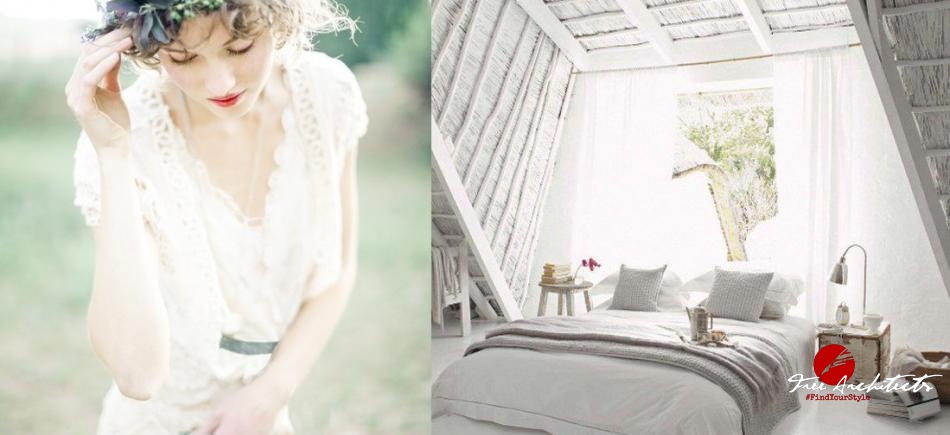 Provence Style
Lavender scented living
Do you like romantic patterns and a minimalistic approach to interior is not really your thing? Perhaps Provence style is what makes you feel comfortable.
Provence is a historical region situated in the south of France. If you imagine picturesque natural sceneries, food smelling of various types of green spices, sky-blue sea and bright sun, then you are on the right track. Endless lavender fields just complete the idyllic idea of a holiday spent in the rural south.
Typical features for this style include floors composed of solid wood or terracotta tiles, wrought iron accessories, stitched fabrics, antique furniture and a general rustic feel to the interior.
Most houses in Provence are made of stone, so don't hesitate to use stone tiles in your interior. The colour palette is very simple – often patina white can be found there. The most frequent décor is traditional lavender. Furnishings usually consist of solitaire pieces which are of a white or ochre colour or are left in their natural wooden look. Kitchen typically has a big dining table with various chairs, and cupboards with drawers. Romantic features such as lanterns or wicker baskets are present everywhere. Pottery bearing olive and blossoms patterns are great for dining as well as decorative purposes. Dried wreaths on doors and linen sachets filled with herbs put the finishing touches to the Provence home.
Do our quiz and discover your style!
Where can I find this style?
For example: Ma Maison, Almara, Apropos, Bella rose, La Natura, Anglická Sezóna.
Would you like to cooperate with us? Contact us on Facebook, telephone +420 733 546 097, or e-mail: office(at)architects(dot)cz.