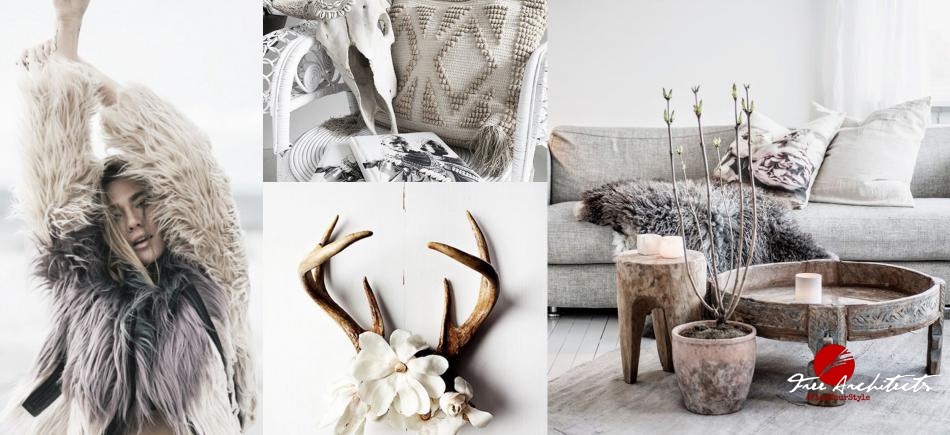 Bohemian Style
Discover a mysterious place full of strange people
Patina, natural materials, rought texture of aged wood, and wild animal patterns - all of these with the undertone of mystery and a bohemian lifestyle.
Bohemian style is existence on the edge of art. You are trapped in an atmosphere of previously unknown emotions, scents and sensations. Beyond a certain point you become lost in them. Here comes the beautiful dream of being and non-being. It is a pure, existential experience. This is a place where the word design becomes common dust. The stakes are higher here. It may be the moment before the storm, yet all has been calm for thousands of years. It's an opera and a rock show. This is a style full of contrasts. It escalates. It uplifts. Items which are unusual in normal circumstances are scattered around here, while normally ordinary things hover in an extraordinary way here. Among the strangest human souls, you are attracted to even stranger places full of colour, music and sex. Old mills and factories or modern palaces can create the settings for such a life. It' s a life that kills prejudice, imitation and falsehood. It's an elusive, incalculable style. Between Coco Chanel' s suite at the Ritz and the avant-garde desertscape minimalism of Luis Barragan anything can be found. Perhaps Freddie Mercury captured it in the strangest song of the twentieth century, Bohemian Rhapsody. You either love it or hate it. There is no halfway house. You may feel both, and that's it: the Bohemian style. It' s religious, spiritual, theatrical and minimalist, sarcastic and witty, utterly non-consumerist, true and human. It' s a style of immortality of the soul.
Do our quiz and discover your style!
Where can I find this style?
For example: Snel, HomeLove.
You can find more inspiration on Boho Style on our Pinterest page.
Would you like to cooperate with us? Contact us on Facebook, telephone +420 733 546 097, or e-mail: office(at)architects(dot)cz.