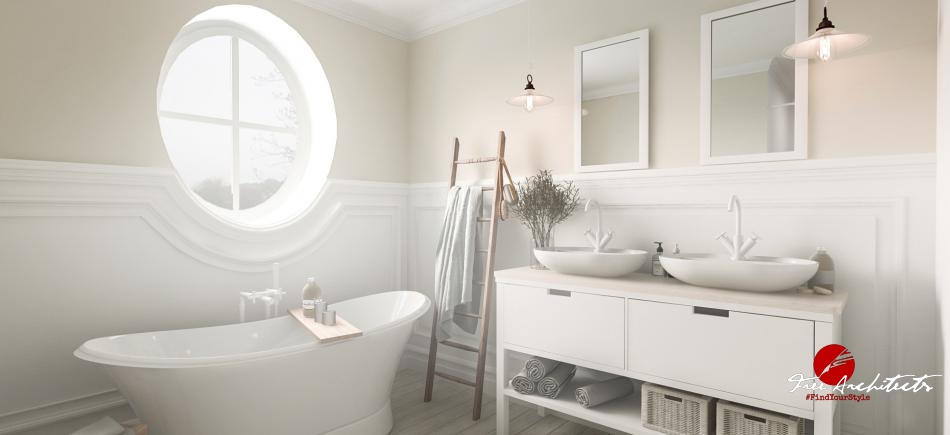 Bathroom
Designer bathrooms as fully-fledged rooms for living
Leave the bathroom design with us. We have extensive experience with ergonomics and technology of the trickiest room in a home.
Bathroom is one of the most important parts of a home and is logically interconnected with the rest of the interior. Unlike with a common bathroom studio we always approach the bathroom design in the context of the whole housing. A well-designed bathroom from an architect has also a lot of daylight and adequate floor space.
The design is not just about placing a bath tub and a washbasin – we always think in the context of all other materials used, proper lighting, accessories, etc. We create a bathroom in a specific style – i.e. minimalism, Scandinavian, industrial, etc.
Would you like to cooperate with us? Contact us on Facebook, telephone +420 733 546 097, or e-mail: office(at)architects(dot)cz.